About Me and Why I Created "Let's Build Talent"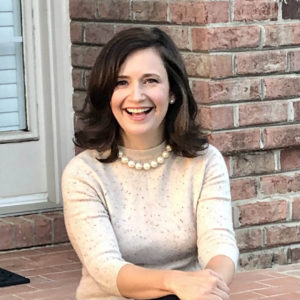 I'm Jill Lutz, and I created Let's Build Talent to help both small businesses and job seekers develop a talent strategy for either finding employees or finding their next best career opportunity. 
Over the past 20 years, I have worked with companies of all sizes across various industries identify talent either through traditional recruiting methods or internship and apprenticeship programs.
I noticed that small businesses especially needed help. Finding, on-boarding, and retaining talent is challenging with limited time and a small HR team – or no HR team at all.
And that is where I come in – I  provide human resources support and guidance to you or your busy one-person HR department. As a small business grows, hiring needs grow, too.  A comprehensive talent strategy allows you to plan for both short-term and long-term hiring needs.
After working 11 years in education, I have a soft spot for job seekers – especially those changing careers or just starting out. They need a talent strategy, too! I provide career coaching on resume writing, virtual networking, and interview preparation. I provide honest and insightful feedback so that you can find AND land your next best career opportunity.
Contact me to learn how we can work together!
I consider myself a life-long learner when it comes to talent acquisition and general HR support. Hiring methods, employment laws, and a dynamic, changing workforce affects how any business hires and develops its most important resource – its employees. 
My professional development activities keep up with the latest HR trends, and my education and professional certifications include the following: 
Bachelor's Degree: Business Administration and Psychology, University of Pittsburgh  #H2P

Master's in Professional Studies: Human Resource Management, State University of New York – Stony Brook

Professional in Human Resources (PHR) certification, Human Resources Certification Institute

Society of Human Resource Managers – Certified Professional (SHRM-CP), Society of Human Resource Managers

Certified Virtual Expert®
I grew up in Johnstown, Pennsylvania, about 90 minutes east of Pittsburgh. My parents instilled a strong work ethic in my older brother and me. They also encouraged us to pursue higher education and find careers that would be rewarding. I have been working since I was 16 years old and feel that retirement probably equals boredom!
Now I live outside of Charlotte, North Carolina, home to the country's second-largest financial center. My husband Mike and I moved south in 2000. We love the warm weather because our boating and camping seasons are much longer! Our son Owen arrived a few years later, and now we have to look up to him! And anyone who knows me well quickly realizes that I LOVE cats – we have three rescue cats who gladly share my office space. Follow @cinderkittylive on Instagram to see what they are up to! 
Let's Make Your Talent Strategy a Reality!
 Schedule a FREE 30-minute consultation today!